Recent Settlements
Personal Injury
$1,500,000
Why Choose Quill & Arrow?
No Upfront Costs
We engage with clients on a contingency basis — this ensures that you pay nothing out-of-pocket. We are only paid if we successfully obtain compensation on your behalf.
Proven Track Record
We have successfully obtained over $100 million in settlements for our clients, further augmenting our already-established track record for lemon law claims and personal injury disputes.
24/7 Access to An Attorney
Our team of skilled litigators are available 24/7 at your disposal to respond to your inquiries and to help you secure the compensation you deserve.
Personalized Care
We believe that every client's case is unique and deserves individual attention and care. Our personal injury lawyers will provide you with top-rated medical treatment at no upfront cost.
Relentless Advocacy
Regardless of the practice area, we implement an industry-noted aggressive strategy when it comes to litigation that highlights our determination to take a case all the way through to trial.
How Much Is My Case Worth?
If your car is a lemon, the manufacturer must either replace it with a new vehicle or buy it back from you. They are also required to reimburse you for any incidental and consequential costs incurred during the repair process. If the manufacturer willfully violated the law, you may be entitled to additional compensation, including a civil penalty of up to two times your actual damages, as well as reimbursement for attorney's fees and costs.
Keep copies of all repair bills and records of any incidental expenses. Our legal team will help you recover the compensation you deserve through negotiation or litigation without any upfront cost.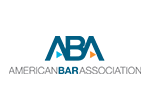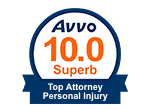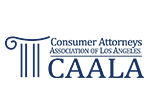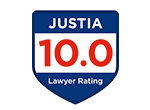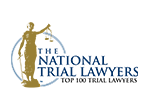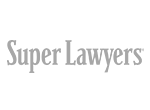 What We Do
Representation in Lemon Law and Personal Injury Disputes
Here at Quill & Arrow, we operate a broad lemon law and personal injury practice, routinely representing clients in a variety of California plaintiff's-side litigation, including the following matters:
What is Lemon Law?
Does your vehicle shake, make weird noises, or seem to have a mind of its own?

Multiple repairs that don't seem to fix anything?

Is it 2017 or newer?

Did you buy it here in California from an authorized dealer?
If your new, used, or CPO vehicle spends more time in the shop than on the road, it's probably time to give us a call.
We can help turn your vehicle from a pain in your rear to money in your pocket!
You could be entitled to:
The Process is Easy and Stress-Free
At Quill & Arrow Law, we make the process of pursuing a Lemon Law claim easy and stress-free.
Here's how it works:
Step 1
Contact Us:
The first step is to get in touch with our team of experienced Lemon Law attorneys. You can call us or fill out our online contact form to get started.
Step 2
Consultation:
During your consultation, we'll discuss the details of your case and determine if you have a valid Lemon Law claim. There is no cost for this consultation.
Step 3
Representation:
If we determine that you have a valid Lemon Law claim, we'll offer to represent you on a contingency basis. This means that our fees are paid by the manufacturer, not you, the vehicle owner.
Step 4
Negotiation:
Once we take on your case, we'll handle all communication with the manufacturer and dealership on your behalf. We'll negotiate a settlement on your behalf to get you the best possible outcome.
Step 5
Resolution:
If we are able to reach a settlement, we'll work with you to ensure that you receive the compensation you deserve. If we are unable to reach a settlement, we may need to take your case to court.
What Our Clients Say
Thank you Kevin and your amazing team for helping me and my family stay safe by getting rid of the flatly car we were sold.
Kevin C.
When no one wanted to take my case. They took my case and fought for it. My experience with Quill & Arrow is 5 [stars] and would recommend.
Adriana S.
Fantastic attorneys! Did a great job on my case! My car was a lemon and they helped me get my money back and then some.
Andrea P.
They are very professional, they help you out in any problem with your car. I totally recommend them.
Diana M.
Quill & Arrow is an excellent law firm, and was extremely helpful in solving our lemon law case. Quill & Arrow's team is kind, smart, and persistent, and we're so glad we went with them!
Burke D.
From my initial contact to the final settlement the process was smooth and easy. They maintained contact throughout my case and got me a settlement which was more than fair. Thank you Q & A for all your help.
Shane R.
I had lemon law car and this firm/attorney was very helpful and helped me win my case! Absolutely recommend them to anyone. They handle your case very diligently.
Azka F.
Contingency Fee:
We are a contingency fee-based lemon law firm. This means there are no initial fees incurred by the client and you pay nothing unless we win your case. If we don't get you a recovery, you pay nothing. Contact a skilled and knowledgeable member of our legal team to schedule a free consultation by calling (310) 933-4271, or contact us online.
In the state of California, Lemon Law applies to new or used vehicles either purchased or leased where the buyer repeatedly goes to the dealer for the same issue. If a manufacturer cannot repair a consumer good after a reasonable number of repair attempts, then it must either replace or refund the consumer's money for the defective product.
A vehicle is considered a lemon when the dealership has been given numerous opportunities to repair the problem within the warranty period and have failed to fix your issues. There is no exact requirement for how many visits. While the statute does not specify how many repair attempts is required, the courts have ruled that the minimum number of attempts is only two. If your vehicle has been in the shop an unreasonable number of times for warranty issues, you may have a lemon on your hands. In California, manufacturers must replace or repurchase vehicles when they cannot repair them after a reasonable number of repair attempts.
If you find a lemon on your hands, our attorneys fight to hold the manufacturer accountable to their obligation under the California Lemon Law. A manufacturer must either replace your defective vehicle with a new one or repurchase the vehicle. This includes your down payment, monthly payments, and any finance changes, which include sales tax, prorated registration, and some service contracts.
Additionally, if the manufacturer willfully violated the lemon law, our California Lemon Law attorneys often recover civil penalties- additional damages above and beyond what you paid for your vehicle. The California Lemon Law is a consumer protection act. When the manufacturer fails to follow the law, the statute provides allows for recovery up to 2-times the purchase price of the vehicle.