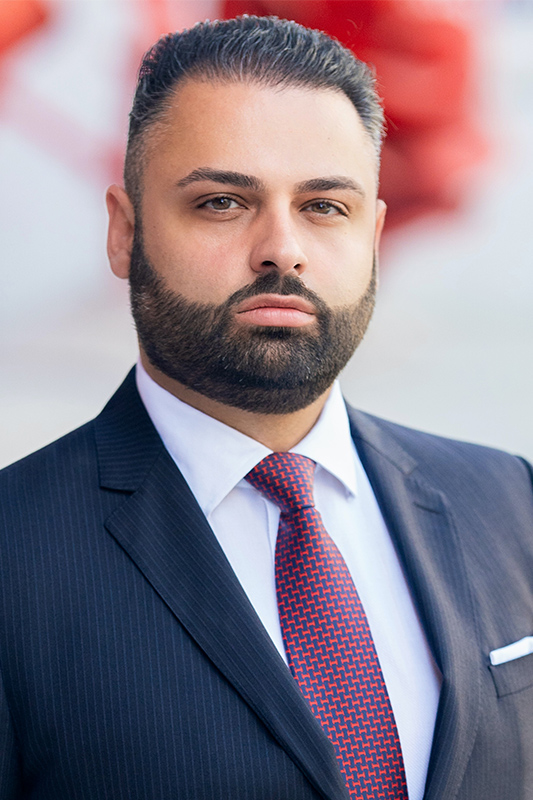 Gregory Sogoyan, Esq.
Partner
Overview
Gregory Sogoyan is a partner at Quill & Arrow, LLP, where he focuses on consumer protection ("lemon law") and personal injury. Mr. Sogoyan has successfully litigated thousands cases on behalf of consumers through diligent, honest, and compassionate representation.
Mr. Sogoyan prides himself in zealously advocating for consumers who have been injured by major corporation, including cases against Ford, FCA (Chrysler, Dodge, Jeep, Ram, Fiat, and others), General Motors, BMW, Mercedes-Benz, Hyundai, Kia, Volkswagen, Audi, Jaguar, Land Rover, and most other auto manufacturers. Mr. Sogoyan has a reputation for earning his clients higher settlements—oftentimes obtaining the maximum recovery allowed under the lemon law. Mr. Sogoyan has secured over $10,000,000.00 for his clients.
Mr. Sogoyan passionately represents his clients to ensure that they have a fighting chance against manufacturers who fight tirelessly to prevent consumers from what they are entitled to under the law. Mr. Sogoyan does this through detail-driven preparation on cases from inception, discovery, law and motion work, through trial preparation.
Mr. Sogoyan graduated from Southwestern University School of Law. Prior to law school, Mr. Sogoyan earned a degree in Political Science from the University of California, Santa Barbara. Mr. Sogoyan is licensed to practice law in all of California's state courts and the United States District Court in the Central, Eastern, Northern, and Southern Districts.
Mr. Sogoyan also has experience representing clients injured in automobile accidents, slip and fall incidents, and other catastrophic injury cases.