About Our Firm
Quill & Arrow Law is a California litigation firm advocating on behalf of plaintiffs in personal injury and Lemon Law disputes, with a focus on the provision of truly personalized legal representation.
We founded Quill & Arrow with the intention of creating something different from the norm. In our view, the traditional law firm model — which succeeds on the back of a high volume of clients — does not lead to the best possible result for the client. By investing the time necessary to form a close collaborative relationship with each client, and to more thoroughly investigate their claims, we gain the insight necessary to not only "win" a case, but to maximize the potential recovery in doing so.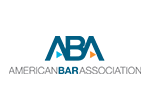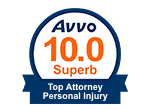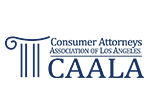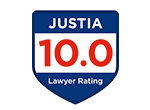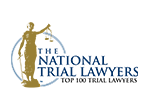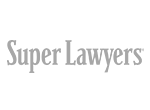 Committed to Relentless Legal Advocacy
Law firms can execute a variety of case approaches with respect to their covered practice areas. Here at Quill & Arrow, we primarily represent clients in California Lemon Law and personal injury disputes — regardless of the practice area, however, we implement a rather aggressive strategy when it comes to litigation.
Unlike many of our contemporaries, we are willing and able to take a case all the way through to trial, if doing so is necessary to properly advocate for our client's personal injury or Lemon Law rights. In fact, in handling Lemon Law cases, we are particularly aggressive in our approach — we do not waste any time with pre-litigation concerns (i.e., demand letters) and instead choose to immediately sue.
As a general rule, our experiences have taught us that this hyper-focused and aggressive approach puts the defendant in a vulnerable bargaining position and leads to a more favorable result. It is commonplace for the defendant to recognize their tactical predicament and choose to negotiate a reasonable settlement instead of dragging out the case.
Many firms would attempt this relentless litigation strategy if they were actually capable of doing so. Here at Quill & Arrow, our team is comprised of attorneys who cut their teeth on the challenges of trial work from an early stage in their career. By shouldering these responsibilities early and consistently, our attorneys are well-equipped to handle the dynamic and potentially combative nature of such litigation. This extensive litigation background has gifted us with steel nerves and a quiet confidence that forces defendants to engage our clients in a manner that more fairly contemplates the claims at issue.
Contact Quill & Arrow for a Free Consultation
If you are involved in a personal injury dispute, or are interested in bringing a Lemon Law claim against a vehicle manufacturer (or dealership), then we encourage you to contact our team here at Quill & Arrow for comprehensive guidance on how to proceed with your claims.
Call us at 310-933-4271 or complete an online intake form to setup a free initial consultation with a skilled Los Angeles lemon law attorney at our firm. We engage with clients on a contingency fee basis — this ensures that you pay nothing out-of-pocket. We are only paid if we successfully obtain compensation on your behalf. This shields prospective clients from the risks typically associated with litigation.
Curious? Here at Quill & Arrow, our team is available 24/7 to respond to any inquiries or concerns that you may have concerning your case. We look forward to helping you secure the compensation you deserve.
What Our Clients Say
Thank you Kevin and your amazing team for helping me and my family stay safe by getting rid of the flatly car we were sold.
Kevin C.
When no one wanted to take my case. They took my case and fought for it. My experience with Quill & Arrow is 5 [stars] and would recommend.
Adriana S.
Fantastic attorneys! Did a great job on my case! My car was a lemon and they helped me get my money back and then some.
Andrea P.
They are very professional, they help you out in any problem with your car. I totally recommend them.
Diana M.
Quill & Arrow is an excellent law firm, and was extremely helpful in solving our lemon law case. Quill & Arrow's team is kind, smart, and persistent, and we're so glad we went with them!
Burke D.
From my initial contact to the final settlement the process was smooth and easy. They maintained contact throughout my case and got me a settlement which was more than fair. Thank you Q & A for all your help.
Shane R.
I had lemon law car and this firm/attorney was very helpful and helped me win my case! Absolutely recommend them to anyone. They handle your case very diligently.
Azka F.